FIRST® LEGO® League Season Challenges
Every year, FIRST® LEGO® League releases a new Challenge based on a real-world, scientific theme.
Starting with Discover, children are introduced to the fundamentals of STEM while working together to solve fun challenges and building models using LEGO® DUPLO® bricks.
As participants progress into Explore, children will take their background knowledge of STEM and put it into practice as they work in teams to design and build robots using the LEGO Education WeDo 2.0 system.
Once they are ready to move into a competitive setting, they join Challenge and apply their STEM skills combined with critical thinking to work with a team, build a robot, and compete in an exciting, mission-based robotics game.
Find FIRST Near You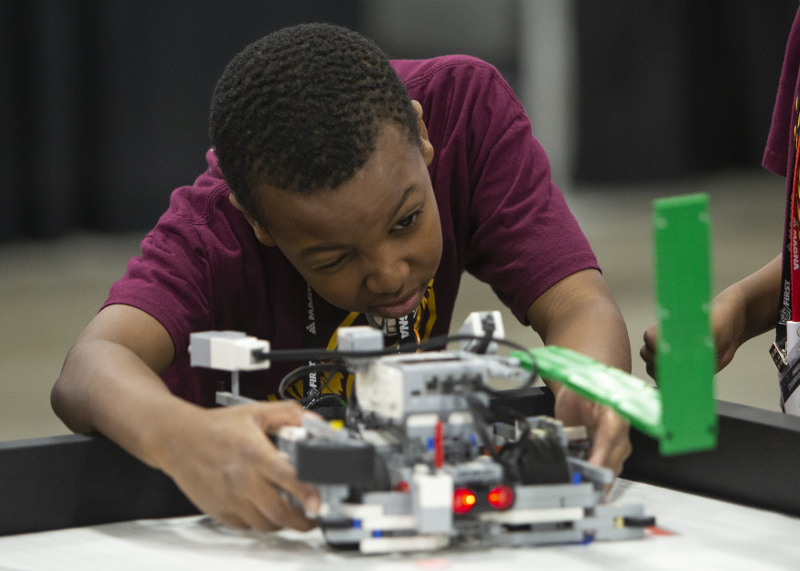 FIRST® GAME CHANGERSSM powered by Star Wars: Force for Change 
2020-2021 Season
We know that when we move, play, and compete in any sport, we use our minds — our creativity, imagination, and critical thinking — as much as we use our muscles. It's time to redefine the game and revolutionize the way we play and move. FIRST is teaming up with Disney and Lucasfilm for our 2020-2021 robotics season theme: FIRST® GAME CHANGERSSM powered by Star Wars: Force for Change.
This season, our programs will represent the evolution of our sports and activities that make us physically and mentally strong. For centuries, sports have played an integral part of our culture. The FIRST community is building a culture that recognizes the athlete in each of us— whether our talents lie on the court, in the lab, or with a controller in hand. It's time to be GAME CHANGERS.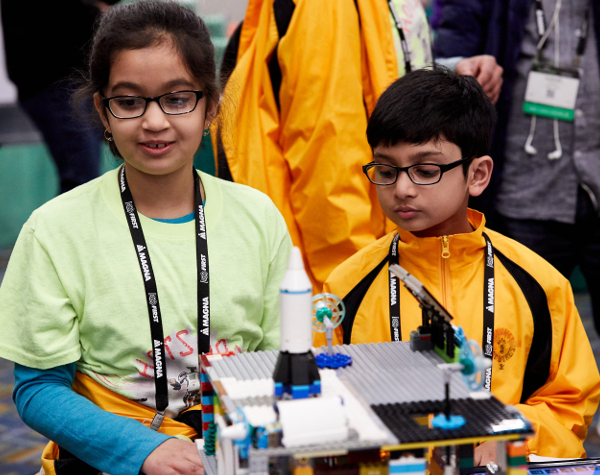 Past Challenges
Past Challenges have been based on topics such as nanotechnology, climate, quality of life for the handicapped population, and transportation. By working alongside a panel of high-profile field experts to design our Challenges around such topics, participants are exposed to potential career paths within a chosen Challenge topic.
Find Past Challenges